© bushiroad All Rights Reserved.
©ヴァンガードプロジェクト/テレビ愛知  
illust:伊藤彰
Contact email can be found at the
bottom of the 'Where to Buy' page.





2017 Luck & Logic National Tournament!

Sep 18 2017
The Tournament Season has begun! Regionals in October, Nationals at the WGP, with free promos and hundreds of dollars in prizes! Check it out!

Click here to go to the Tournament Site! >>


2017 Summer Sale!


Aug 1 2017


Heart of the Cards is proud to present the 2017 Summer Sale! The retailers below have some great deals for you on select sets, supplies, and singles - check them out!

If your store is interested in being listed here, contact us for details!

Change x Collect Hina Booster now available!

Jul 28 2017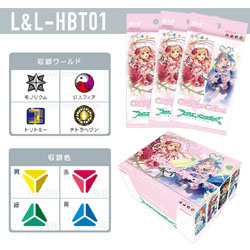 The next generation of Luck & Logic has arrived! Trance Change, EX Soul, Gate nullification, No-limit Tactics, Logic-less Characters, Anti-Paradox abilities, 6-Attack combos, Main Phase Member removal, and so, so much more! With a special Variety card in every pack to help players old and new, this is both the perfect set for players to jump in, and for long-time Logicalists to expand their game! Pick it up from one of our participating stores today!


Hina Logic Trial Decks now available!

Jul 14 2017
Two new Trial Decks for Luck & Logic fans old and new! Bloom Logic cuts to the quick with its use of the Purge Zone, and Angel Logic gives alternate ways to pay for Logic Drives that leave your resources free for battle! With the new My Logicalist, brand-new Trance Change, and the combo-tastic EX Soul abilities, these decks are a whole new way to look at the game - get yours today!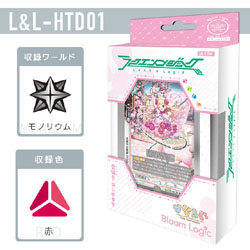 Luck & Logic Club Booster now on sale!

Mar 31 2017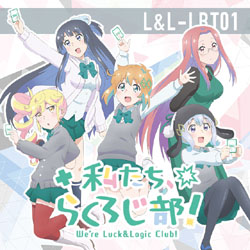 A card set for a card game about card gamers playing cards from the card game! This meta-booster lets you play as the Luck & Logic Club, Bushiroad's anime about a group of Luck & Logic players! Designed for those that love the game, filled with great tech and lovable characters, pick up yours today!


Watch the WGP Live!

Jan 15 2017
Trance Re:union Special Booster now on sale!

Dec 16 2016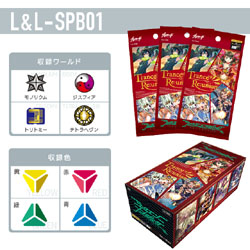 Trance Re:union bursts onto the scene! With excellent cards for every kind of deck, great tech options, new interesting Battle mechanics, and amazing Trance Rares, this set has something for everyone. Pick some up today!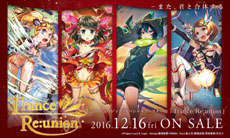 Alicia DiCesare is the
2016 Prime Logicalist National Champion!

Oct 23 2016
Congratulations to Alicia and her Yukari deck in winning the 2016 National Championship!
Read an interview with her, as well as interviews and decklists of the other national finalists and Regional champions, on the 2016 Nationals Results Page.
Thanks to everyone who participated!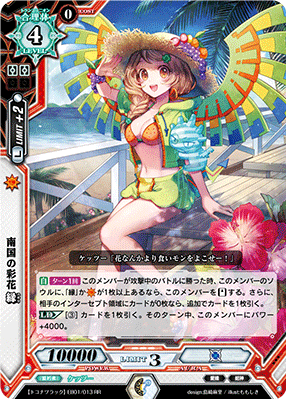 . . . . .