News
Introduction
How to Play
Set Info
Cardlist
Sleeve Creator
Card Search
Decklists
Organized Play
Points Exchange
Where to Buy
Links


Translate
with the
your cards
HotC app!



Follow us
Hear about
on Twitter!
new releases!
Watch Strategy
Videos on
and Gameplay
YouTube!
Cards of
(Click for
the Day:
more info!)


© bushiroad All Rights Reserved. © CIRCUS © 2007 VisualArt's/Key © 2008 ヤマグチノボル・メディアファクトリー/ゼロの使い魔製作委員会 © N・M/Z © なのはStrikerS PROJECT © ATLUS CO.,LTD.1996,2006 ALL RIGHTS RESERVED. © NIPPON ICHI SOFTWARE INC. © TYPE-MOON All Rights Reserved. © SEGA ©2005、2009 美水かがみ/角川書店 © 2008 VisualArt's/Key © SNK PLAYMORE © CAPCOM CO., LTD. 2009 ALL RIGHTS RESERVED. © 窪岡俊之 © NBGI ©2009 Nitroplus/Project Phantom© ATLUS CO.,LTD. 1996,2008 © サンライズ・バンダイビジュアル ©サンライズ © VisualArt's/Key/光坂高校演劇部 ©2007,2008,2009谷川流・いとうのいぢ/SOS団 ©CHUNSOFT/Project CANAAN ©2004,2005 TYPE-MOON ©NANOHA The MOVIE 1st PROJECT ©TYPE-MOON / Fate-UBW Project ©鎌池和馬/アスキー・メディアワークス/PROJECT-INDEX ©鎌池和馬/冬川基/アスキー・メディアワークス/PROJECT-RAILGUN ©真島ヒロ/講談社・フェアリーテイル製作ギルド・テレビ東京 ©なのはA's PROJECT ©VisualArt's/Key/Angel Beats! Project ©2010 Visualart's/Key © pending rights holders
©なのはA's Movie 2 PROJECT ©VisualArt's/Key/Angel Beats! First Beat Project ©2015 Visualart's/Key

Contact email can be found at the
bottom of the 'Where to Buy' page.





Watch the WGP Live!

Jan 15 2017
Re:Zero Trial Deck 1 week delay

Jan 12 2017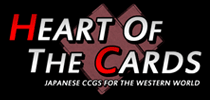 Due to a slight, unavoidable delay the Re: Zero Trial Deck will be available on the same day as the Booster (January 20). This affects all North American retailers.

KonoSuba and ViVid Strike Trial Deck Plus preorders!

Dec 30 2016
Preorders are now available for these great new TD+s!
Check out these following great retailers!
Hammergirl Anime: Click here!
Treasure Chest Games: Click here!

"Trial Deck Plus" means an awesome, multi-foil deck, with at least 2 of each card, high-level WS tech, all perfect for the experienced WS player! Get your orders in today!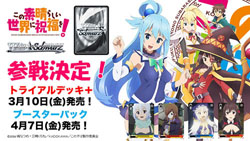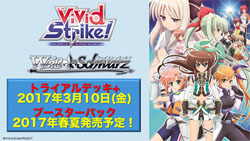 Kill La Kill, Railgun S, Haruhi Power Up Sets, and Rabbits Extra Booster!

Dec 23 2016
Available at these following great retailers!
Hammergirl Anime: Click here!
A&C Games: Click here!
Treasure Chest Games: Click here!
Mana Tide Games: Click here!

So much great WS just in time for the holiday! First, three previous sets get a welcome boost through Power Up Sets - Sleeves, Deck Box, Storage Box, and 4-ofs of an excellent mini set of cards! Also, Is the Order a Rabbit?? gets an Extra Booster, filling out an already awesome set. Double burn, Brainstorms, and more! All available, for the holiday at your local retailer - stop by while supplies last!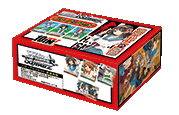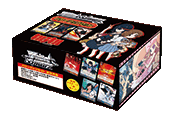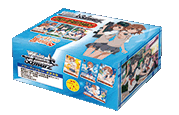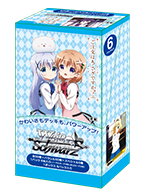 Persona 5 Booster and Trial Deck Launch!

Dec 16 2016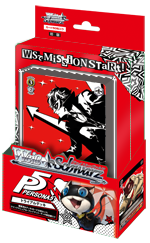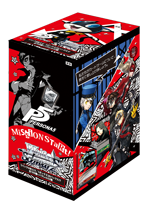 Persona 5 steals the spotlight with one of the most innovative WS sets ever! With an excellent Trial Deck, and a Booster with everything from multiple color versions of cards to new Face-down Memory tech, P5 has everything you need to build a great deck and swipe a win from the strongest players! Pick some up today!

Love Live Sunshine Booster Launch!

Nov 25 2016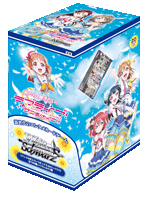 Love Live! Sunshine!! is out today! Stock building, combination effects, continuous repeat heal, and great midgame combos team up with 0/1s, marker summons, and counter damage to make this standalone set a real powerhouse! Pick some up while supplies last from one of our participating retailers!

Steve Chu is the 2016 National Champion!

Nov 13 2016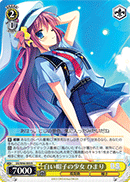 Congratulations to Steve (and his Da Capo / Dal Segno deck), and a heartfelt thank you to everyone who participated! For interviews, decklists, and breakdowns, check the 2016 WGP Results here!

Da Capo 3 With You / Dal Segno Booster Launch!

Oct 28 2016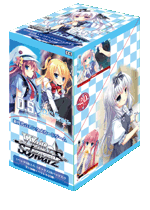 Da Capo joins with Dal Segno to revitalize the game's longest-running series! New lategame strategies, great events, and the return of some of the game's most-famous cards! Pick some up today!

Re:Zero, Persona 5, and Rabbit EB!
Preorders close soon!

Oct 26 2016
Three great sets are coming out soon! Some preorders close as early as Friday! Contact one of these great vendors online or in-person ASAP to secure your order!

Hammergirl Anime: Click here!
A&C Games: Click here!
Treasure Chest Games: Click here!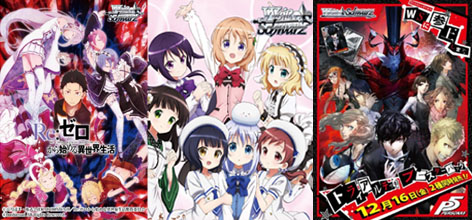 Power Up Sets! Preorders close soon!

Oct 14 2016
Three different Powerup sets are coming soon!
Haruhi, Railgun, and Kill La Kill are each getting one of these super-awesome boxes - each comes with a deckbox, storage box, sleeves, and 4 each of 8 different game-changing, powerful cards! Some preorders close as early as this weekend, and Power Up Sets sell out fast - make sure you get yours today by contacting one of these great vendors online or in-person ASAP!

Hammergirl Anime: Click here!
A&C Games: Click here!
Treasure Chest Games: Click here!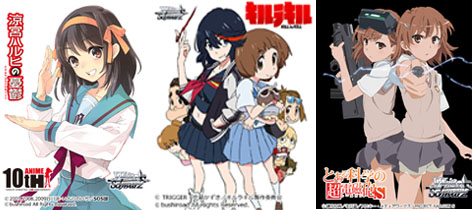 Kiznaiver Booster Launch!

Sep 30 2016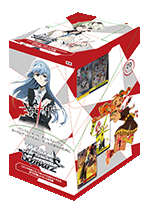 Kiznaiver has arrived! Pushing bonds to the limit, this set comes out of nowhere with multi-search, burn, and tons of abilities centered around the bonds between characters. An excellent wait to jump headfirst into WS with the Kizuna System - pick it up today!

Kiznaiver and Sunshine Trial Decks!

Sep 16 2016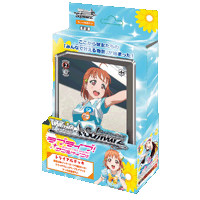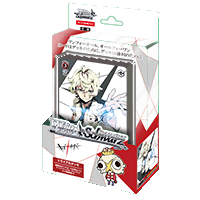 Two Trial Decks today! First up, the new ladies of Aqours hit the stage running with a fun new Love Live deck, and then the test subjects of the Kizuna Project share their power in Kiznaiver! Available today!

WGP Regional Changes

Sep 7 2016
The Fort Regional has been cancelled.

Family Time Games Regional spots are increased to 6.

Top Cut Comics Regional spots are increased to 4.


Accel World Infinite Burst Booster!

Sep 2 2016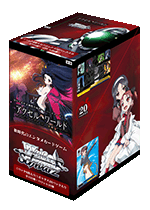 Infinite Burst, well, bursts onto the WS Stage! This is a smart set - lots of new, interesting abilities to get one over on your opponent! Back row destruction, clock-to-block, time-delayed healing, stock shuffling, and on and on and on! Stand alone or combined with the original Accel, this is a force to be reckoned with - available now!

Errata note: Card 058 has incorrect art. As soon as we get the go-ahead, we'll be doing a mail-in replacement program. More on that soon, stay tuned!

The 2016 WGP Officially Begins!

Aug 26 2016
Once again, the wheels of fate turn!
Compete for the title of 2016 WS WGP North American Champion, as well as a trip to the 2016 WGP Worlds in Japan!

To find out how...



>> Click Here! <<
Is the Order a Rabbit?? Booster and Trial!

Aug 20 2016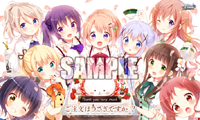 Is the Order a Rabbit hops into WS! This Booster and Trial release showcases the employees and hangers-on of Rabbit House, Fleur de Lapin, and Ama Usa An in a well-rounded set, featuring multi-draw, multi-salvage, multi-burn, clock-kick, freefresh, and more! Pick it up while supplies last!

WGP 2016: First replies are sent out!

Aug 13 2016
| | |
| --- | --- |
| As of 8/13 9:30 AM Eastern, If you've applied for a 2016 Regional, we've replied to you with the next step. If you haven't gotten it, check your spam folder, or drop us a line so we can reconnect. Thanks for your interest! | |
WGP 2016 North American Regional Applications
Now Being Accepted! Deadline Aug 14th!

Aug 5 2016
The WGP is back! Soon, WS players from around the continent will compete for the opportunity to play at Nationals, and then Worlds!
If you are interested in having a Regional at your store, or run by your playgroup (!), click below for info on how to apply! You have until August 14, so don't delay!
WS WGP 2016 Regional Application Instructions >
Kantai European Fleet Booster!

Jul 22 2016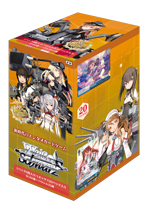 Just when you thought is was safe to go back in the water! Restanders, Library diggers, runners, early plays, burn, anti-backup, is there anything Kantai can't do? Pick up some European boats today!

Rin-ne Extra Booster!

Jul 15 2016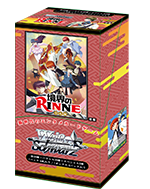 Sakura and Rinne explode onto the WS scene! Double clock-kick, multiple early plays, and cost-based burn, this Extra Booster packs a lot into a little package! Pick some up today!

Osomatsu-san Starter and Booster!

Jun 17 2016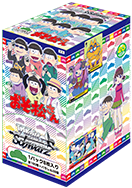 An amazing anime gets an amazing set! First, the "Hajime-matsu" Beginner set, which comes with a Trial Deck and some neato Osomatsu sleeves, as well as a full tri-color Booster including everything from anti-damage to multiburn! Check with your local retailer today!

Prisma Illya Zwei Herz Booster!

May 20 2016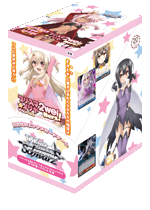 Everything Prisma Illya could want, all in one full Booster! From a full array of Gem cards to new levels of Illya madness (early double salvage, super huge late-game assists, and a burn 5 / burn 2 double-burn!), it is just what Fate/kaleid liner players need, and it's available today!

Milky Holmes Strikes Back!

May 14 2016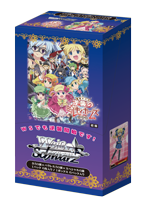 Milky Holmes gets an amazing Extra Booster! With unique cards and abilities not found anywhere else, from a Stock bank to defensive Library stacking, as well as an excellent end game for Detectives and Phantom Thieves alike! Check your favorite stores today!

Idolmaster Red and Blue Power Up Sets!

Apr 29 2016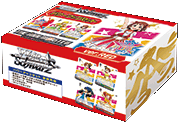 Idolmaster Red and Blue Power Up Sets launch today! Versatile Level 3s, new uses for old cards, and cascading Events bring the original Idolmaster to the forefront! Pick them up while supplies last!

Idolmaster Cinderella Girls Second Season Launches!

Apr 22 2016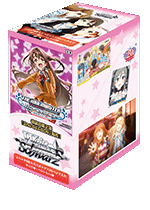 A full set of cards featuring the characters from Season 2! Restanders, on-attack damage, amazing events, tri-color cards (whaaat), everything you need to take Cinderella Girls to the next level! Pick some up today!

Clannad and Log Horizon Power Up Sets!

Apr 8 2016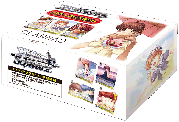 Clannad and Log Horizon Power Up Sets launch today! Bring your older sets back to life with these excellent eight-card sets! Short Storage Box, Sleeves, and a Deck Holder are included in this great deal - pick one up today!

Card Game Shiyoko Ultimate Starter!

Mar 25 2016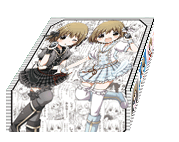 Shiyoko's got her own set with the new Ultimate Starter! Containing a Deck Holder, sleeves, a full deck built by WS fans for WS fans, a full-sized comic, a storage box, and more, the giant Card Game Shiyoko Ultimate Starter is a must-have for any true fan of the game! Check with your local retailer to get yours!

To Love-Ru Darkness 2nd Vol. 2 Booster Launches!

Mar 11 2016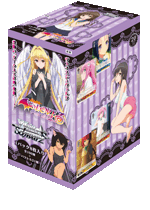 More excellent TLR cards! New powerful lategame Characters, excellent anti-attack and bounce events, cards to power up older decks, and brand-new builds as well! Pick some up from your local retailer today!

Idolmaster Power Up Sets release date change

Feb 29 2016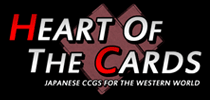 Bushiroad has just informed us that the Imas Power Up sets have been delayed worldwide to a release date of Apr. 29.

Puyo Puyo Trial Deck and Booster!

Feb 4 2016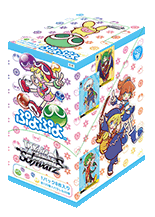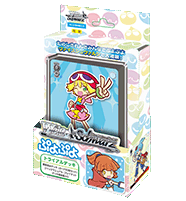 After a long wait, Puyo Puyo is finally here! Cute cards, great art - and Puyo also packs a punch! Multi-shot, triple attack, and unique Brainstorms make this the standalone set to get! Trials and Boosters, available today!
Monogatari Series Second Season Booster Launch!

Jan 22 2016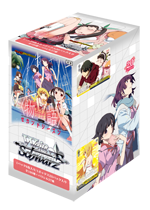 Monogatari steps up its game with this excellent set! Search loops, reshufflers, anti-anti-untargetables, counter-climax library refuelers, and more! Everything you never knew you needed for Monogatari, available today!
Love Live! The School Idol Movie Extra Booster!

Jan 7 2016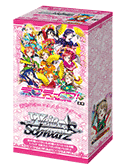 More options have arrived for every Love Live! deck! New cards for every character, useful tech, great late-game, as well as excellent alternate art (and llamas!) Pick up this Extra Booster today!
WGP WS/CF!!V Finals streaming on NicoNico!

Jan 7 2016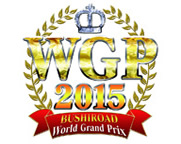 Watch the finals live on Niconico!
Jan 9th, 3 PM for Vanguard, 4 PM for WS.
(All times Tokyo time)
Click here!

http://live.nicovideo.jp/gate/lv247837845
Kantai Abyssal Extra Booster Rises from the Depths!

Dec 4 2015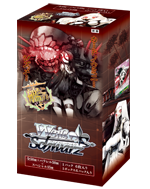 The Abyssals take back the seas with this great Extra Booster! Great midgame range, solid enders, and a number of cards that sink (bottom-deck) your opponent's characters so you can catch them speeding! Self-contained and easy to build, including tons of hot-stamp cards and even super-rare max-rarity packs, take these vessels out for a spin today!
Luck & Logic Site Open! How to Play, Videos, more!

Dec 14 2015



Luck & Logic, Bushiroad's newest game, has found a Western home at Heart of the Cards! With translations, videos, and more, HotC's new L&L site is your one-stop mecca for their brand-new game, coming out Jan. 28th!

Check out the new Luck & Logic Site! >>



Fate stay/night Unlimited Blade Works Vol. 2 Booster!

Dec 4 2015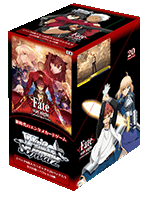 The hottest set yet hits the streets today, with the next installment of UBW! Seriously, the art on these cards is off the charts, not to mention the excellent new techs, defensive bursts, and unique anti-Change effects this Booster has to offer. Did we mention how good looking the cards were as well? :) Pick some up today! (Special thanks to our lead translator, who worked overtime to get this one done on time. Kick butt on your exam this weekend!)
Genarch Olit, 2015 NA WS WGP Champion!

Nov 22 2015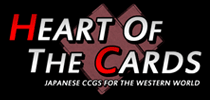 Congratulations to Genarch Olit of BC Canada, this year's champion! His Red/Yellow To Love-Ru (without the antidamage, whaaaat) takes home the gold!

We'll have interviews, decklists, statistics, and more in the next few days, we've got a lot of cleaning up, formatting, and number crunching to do here first - stay tuned!

That's the end of the 2015 National Season! You can find all of this year's info, including links to the LCQ, the Top 16, and title breakdowns in the 2015 NA WGP Info Center! A special thanks to everyone who made this possible! Now, I'm off to get some much-needed rest, and get in a game or eleven of WS! -HotC Head Judge

Click for older news! >>



HeartOfTheCards.com © 2011-2016 Heart of the Cards. Intellectual Property Notice